Residential Cleaning Services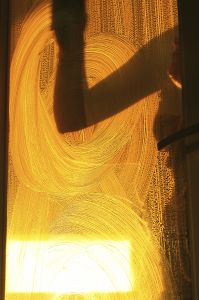 Due to the ever rising demands of modern lifestyle, many families are facing difficulties finding enough time for work, their social life and household chores. As a result, there is an increased interest in residential cleaning services in order to be able to focus on other things such as family, friends or simply to be able to relax after a hard day at work.
Like our name reveals, the Sparkle Commercial Cleaning is focused on providing cleaning services to businesses, schools, offices, restaurants and other commercial facilities but we offer residential cleaning services as well. We are aware that the times have changed dramatically and that most parents have a full-time job. And finding enough energy for vacuum cleaning, washing the laundry, cleaning the bathroom and taking care of other household chores after helping the kids with homework and trying to prepare for an important business meeting has simply become impossible. Keeping the home clean and tidy, however, is just as important as other commitments. And this is where our cleaning staff can help.
In addition to helping home owners to keep their homes clean and help them create more time for work, family or other pleasures they otherwise could not afford due to the lack of time, we also help keep residences dust and mould free in areas which are difficult to access such as air conditioners, ventilators, etc. They may look clean from the outside, however, they are often not as clean from the inside. On the contrary, they are an ideal breeding ground for mould and bacteria which are not only problematic from the hygienic aspect but may even jeopardise the health of the residents. Our cleaning staff is properly trained and equipped to deal with even the most challenging cleaning jobs including stubborn stains. We have the knowledge and proper equipment to remove the stains without damaging the surface.
We are also happy to help with specific tasks such as post-renovation cleaning, post-party cleaning, move in cleaning and similar highly unpleasant chores. Our staff will clean your home from top to bottom and what is the most important of all, they will clean your home thoroughly just as they would be cleaning their own home.
We use safe and environmentally friendly cleaning products because they are just as effective as the conventional ones. Chemicals are used only in exceptional cases in order to avoid unnecessary exposure to potentially toxic chemicals of both our staff and our clients. Many commonly used cleaning agents are harsh chemicals which release potentially toxic fumes which is why they are used only if there is no other possibility. Our staff is properly trained to work with chemical cleaning products safely and efficiently, and they will tell you exactly what products were used and how to avoid exposure to potentially hazardous substances in case chemical cleaning has to be done on the site.