Benefits of Hiring Sparkle Commercial Cleaning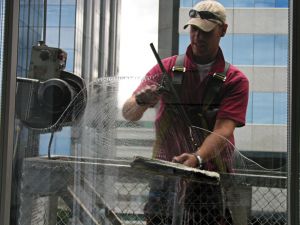 We all spend most of the day at work and for that reason it is highly important to feel good at work. Every workplace should be adjusted to the specific needs of an individual employee in order to provide him or her with the highest level of comfort, while the overall look of the workplace should look pleasing to the eye in order to make the employees feel good as well as to impress the clients visiting the firm. But above all, the workplace should be clean and tidy and this is where the Sparkle Commercial Cleaning steps in.
Guarantee of cleanliness is obviously the main advantage of hiring the Sparkle Commercial Cleaning. However, our services offer a number of other benefits over a full- or part-time cleaning staff and the employees cleaning themselves including:
Thorough cleaning. The Sparkle Commercial Cleaning is specialised in providing thorough and deep cleaning. Unlike cleaning staff that depends on cleaning products and equipment that are provided by the employer, the Sparkle Commercial Cleaning staff is equipped with the best technology available in order to provide the ultimate cleanliness regardless of the material, surface or facility and to make the office or production facility shine as new.
Boost the morality of the workforce. The employees who feel satisfied on their workplace are more motivated for work and more productive. And the higher the productivity the higher the profit.
Impress the clients. Theoretically, the success of every business depends on the final product and productivity. In reality, however, the success is a combination of a number of factors including the impression the existing and potential clients get about the business. They might be able to overcome signs of wear and tear but they will most certainly think twice before they will cooperate with a firm which is obviously neglected in the terms of hygiene and cleanliness.
Flexibility. The Sparkle Commercial Cleaning staff is trained to meet specific demands of particular businesses. In addition to making sure that they leave the office or production facility clean and shiny, they can also take care for waste that requires special care, restore worn out surfaces and fabrics to nearly new condition, deal with specific issues at a request, come multiple times a day, etc. From the Sparkle Commercial Cleaning, you will never hear "this is not our job" or "we w